Efficacy:
Videos: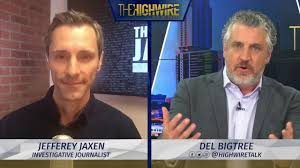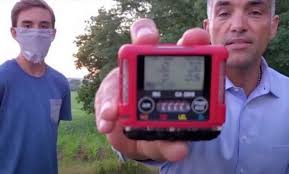 Efficacy Research/Articles:

  
The 

AAPS statement of Patients' Freedoms 

provides that patients have the right to be informed about the risks and benefits of any medical intervention, and have the right to refuse medical treatment.
The use of masks and other face coverings, as a public health measure or otherwise, are a type of medical intervention to which the above informed consent rights apply.
Government recommendations and mandates regarding face coverings have been contradictory, provided to the public as authoritative without evidence, are in

 conflict with the available data,

and neglect to mention any potential harm from use of coverings or masks.
Quoting the Cochrane review's lead author Tom Jefferson, Smerconish noted that Fauci and others "were convinced by nonrandomomized studies, flawed observational studies." In an

 error-riddled New York Times essay last March,

Tufekci excoriated Jefferson for daring to publish this research—all without disclosing that she has a long track record of lobbying federal agencies for mask mandates.
But before the next lockdowns and slow kill bioweapon boosters come the MK Ultra masks…
And yet, anyone who is even semi-literate in matters of science, or the opposite of "Trust the Science," knows full well what the true efficacy of the facial compliance diapers are; to wit: (see embedded 'Human Hair video)
Experts at St George's Hospital found masks made 'no discernable difference' 

The infection rate remained unchanged even when the mandate was removed
" Wearing masks in the community probably makes little or no difference to the outcome of laboratory-confirmed influenza/SARS-CoV-2 compared to not wearing masks (RR 1.01, 95% CI 0.72 to 1.42; 6 trials, 13,919 participants; moderate-certainty evidence)"
The Cochrane Review poured over 78 mask studies and concluded there was little to no evidence that facemasks provide any efficacy against viral transmission.
First, a note about the Cochrane Review (in their own words):
The Cochrane Library contains high-quality, independent evidence to inform healthcare decision-making. It includes reliable evidence from Cochrane and other systematic reviews, clinical trials, and more. Cochrane reviews bring you the combined results of the world's best medical research studies, and are recognized as the gold standard in evidence-based health care.
Data analyst Ian Miller – author of

 Unmasked: The Global Failure of Covid Mask Mandates – prepared a graph for a previous City Journal article 

that Tierney reproduces in his article "because it's a visual confirmation — from nationwide data, not clinical trials — of the conclusions in the Cochrane review

".
For the first time, one of the most prominent left-wing "news" outlets, The New York Times, actually published a scathing indictment of the religion of maskism, citing the Cochrane Library report. The piece by Bret Stephens, titled

"The Mask Mandates Did Nothing. Will Any Lessons Be Learned

?

"

confronts head-on what is essentially an expression of fanaticism by a truly crazed segment of American society that includes many of the most highly educated and financially successful among us. His conclusion is clear: Wearing masks has helped no one and has only caused harm

.
" Surgical masks were designed to keep medical personnel from inadvertently infecting patients' wounds, not to prevent the spread of viruses. "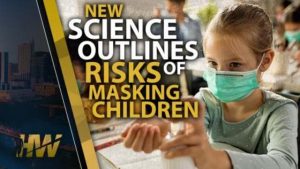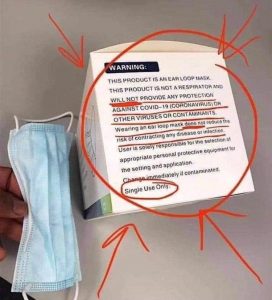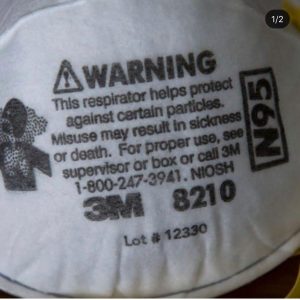 Safety:
Videos: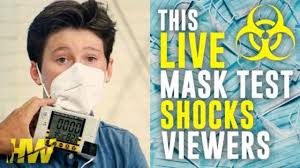 Safety Research/Articles:
My research team, an epidemiologist, a microbiologist and I, showed in 2020 that masks have the effect of incubating bacteria to quickly expanding colonies on the inside surface of facemasks and in the warm, moist airspace between a mask and the airways.  Welcome, bacteria; here's your comfortable home.  Worse yet, the air hunger resulting from stifled breathing causes more labored and deeper inhalation, which drives bacterial overgrowth deeper into the lungs than an unmasked person would experience.
If you are planning to pull out your mask again as some jurisdictions consider new mandates, you might want to ask what it's made of.
Many have been found to release toxic levels of TVOCs (toxic volatile organic compounds, as the

 graph below 

illustrates.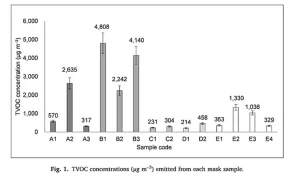 On March 3, 2023, a German team published an extensive review of MASKING during the COVID-19 pandemic that should put the final nail in the coffin of masking & mask mandates.
A German team, led by an Independent Surgeon in private practice, published a large review of MASK use during COVID-19 pandemic.
It has 172 references.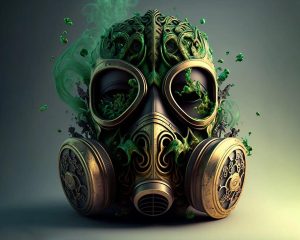 The surgical N95 mask has been held up as the gold standard when it comes to protecting against

 Covid. 
Researchers from Jeonbuk National University in South Korea looked at two types of disposable medical-grade masks, as well as several reusable cotton masks. 
"We measured means (SDs) between 13 120 (384) and 13 910 (374) ppm of carbon dioxide in inhaled air under surgical and filtering facepiece 2 (FFP2) masks, which is higher than what is already deemed unacceptable by the German Federal Environmental Office by a factor of 6. "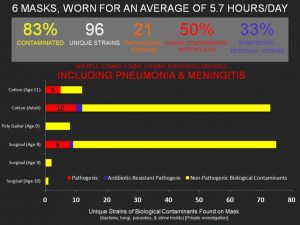 Countering mandates: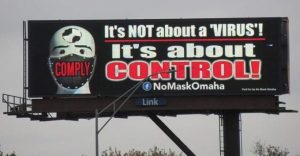 Opinion:
Hypothesis Face Mask Induced O2 Depletion and CO2 Enrichment Elicit Fear and Anxiety
How the New York Times Lies about SARS-CoV-2 Transmission_ Part 3