Efficacy:
Videos:
🇨🇦 Stephanie Warriner died after being choked by security in a Toronto hospital for having her mask too low.

A coroner's report stated she died "due to restraint asphyxia following struggle and exertion." pic.twitter.com/uENP6GxZbS

— 𝚁𝙰𝙶𝙴 𝙰𝙶𝙰𝙸𝙽𝚂𝚃 𝚃𝙷𝙴 𝚅𝙰𝙲𝙲𝙸𝙽𝙴 (@72powpow) January 16, 2023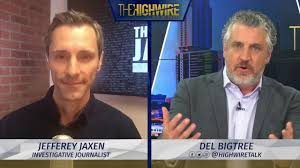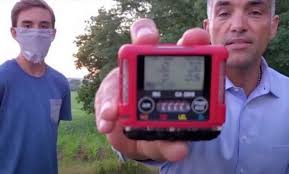 Efficacy Research/Articles:
" Wearing masks in the community probably makes little or no difference to the outcome of laboratory-confirmed influenza/SARS-CoV-2 compared to not wearing masks (RR 1.01, 95% CI 0.72 to 1.42; 6 trials, 13,919 participants; moderate-certainty evidence)"
Data analyst Ian Miller – author of Unmasked: The Global Failure of Covid Mask Mandates – prepared a graph for a previous City Journal article that Tierney reproduces in his article "because it's a visual confirmation — from nationwide data, not clinical trials — of the conclusions in the Cochrane review".
For the first time, one of the most prominent left-wing "news" outlets, The New York Times, actually published a scathing indictment of the religion of maskism, citing the Cochrane Library report. The piece by Bret Stephens, titled "The Mask Mandates Did Nothing. Will Any Lessons Be Learned ?" confronts head-on what is essentially an expression of fanaticism by a truly crazed segment of American society that includes many of the most highly educated and financially successful among us. His conclusion is clear: Wearing masks has helped no one and has only caused harm.
" Surgical masks were designed to keep medical personnel from inadvertently infecting patients' wounds, not to prevent the spread of viruses. "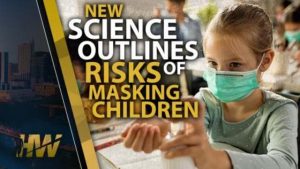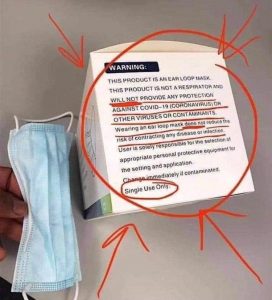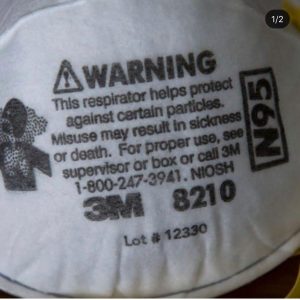 Safety:
Videos: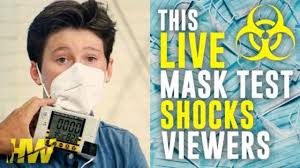 Safety Research/Articles:
"We measured means (SDs) between 13 120 (384) and 13 910 (374) ppm of carbon dioxide in inhaled air under surgical and filtering facepiece 2 (FFP2) masks, which is higher than what is already deemed unacceptable by the German Federal Environmental Office by a factor of 6. "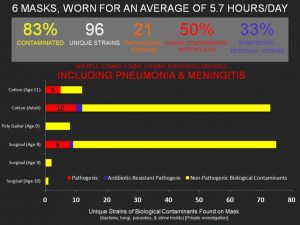 Countering mandates: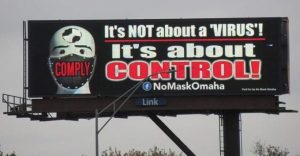 Opinion:
Hypothesis Face Mask Induced O2 Depletion and CO2 Enrichment Elicit Fear and Anxiety
How the New York Times Lies about SARS-CoV-2 Transmission_ Part 3