Videos: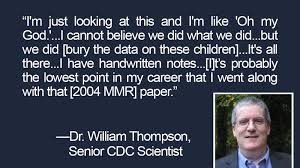 Research/Articles:
Capturing the Government: Big Pharma's Take Over of Policymaking
Capturing the Government_ Big Pharma's Take Over of Policymaking – Roosevelt Institute.pdf
Cost Of Capture: How the Pharmaceutical Industry Has Corrupted Policymakers and Harmed Patients.pdf
Same Story, Different Decade_ How WHO's Definition of a Global Pandemic Benefits Big Pharma • Children's Health Defense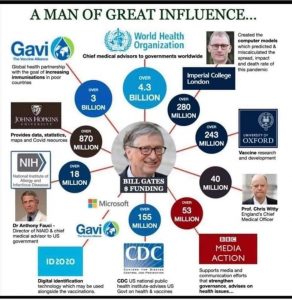 Bill Gates on Track to Grow His Fortune Through Foundation's Ties to Vaccine
Time-to-Repeal-the-National-Childhood-Vaccine-Injury-Act-that-Protects-Big-Pharma-While-Injuring-and-Killing-Children
Conflicts of Interest Undermine Children's Health- Children's Health Defense 
*Professor Paddy Rawlinson, from Western Sydney University, International Journal for Crime, Justice and Social Democracy:
"Critical criminology repeatedly has drawn attention to the state-corporate nexus as a site of corruption and other forms of criminality, a scenario exacerbated by the intensification of neoliberalism in areas such as health. The state-pharmaceutical relationship, which increasingly influences health policy, is no exception. That is especially so when pharmaceutical products such as vaccines, a burgeoning sector of the industry, are mandated in direct violation of the principle of informed consent. Such policies have provoked suspicion and dissent as critics question the integrity of the state-pharma alliance and its impact on vaccine safety. However, rather than encouraging open debate, draconian modes of governance have been implemented to repress and silence any form of criticism, thereby protecting the activities of the state and pharmaceutical industry from independent scrutiny. The article examines this relationship in the context of recent legislation in Australia to intensify its mandatory regime around vaccines. It argues that attempts to undermine freedom of speech, and to systematically excoriate those who criticise or dissent from mandatory vaccine programs, function as a corrupting process and, by extension, serve to provoke the notion that corruption does indeed exist within the state-pharma alliance."
Vaccination and the Media – Conflicts of Interest in Australia

AG Healey Sues Purdue Pharma, Its Board Members and Executives for Illegally Marketing Opioids and Profiting From Opioid Epidemic.
Purdue Pharma Pleads Guilty — Critics Say Too Late and Far Too Little to Match Scale of Deadly, 'Evil Scheme' • Children's Health Defense
UNSTACKING THE DECK: A New Agenda to Tame Corruption in Washington