Videos:
Lies, Damned Lies and Health Statistics – the Deadly Danger of False Positives – Lockdown Sceptics

Dr Mike Yeadon is the former CSO and VP, Allergy and Respiratory Research Head with Pfizer Global R&D and co-Founder of Ziarco Pharma
The following are excerpts:
"Recently semi-retired from a career in the pharmaceutical industry and biotech, where I spent over 30 years trying to solve problems of disease understanding and seek new treatments for allergic and inflammatory disorders of lung and skin."
"The test cannot distinguish between a living virus and a short strand of RNA from a virus which broke into pieces weeks or months ago."
"Its important to understand that, according to the infectious disease specialists I've spoken to, the word 'case' has to mean more than merely the presence of some foreign organism. It must present signs (things medics notice) and symptoms (things you notice). And in most so-called cases, those testing positive had no signs or symptoms of illness at all."
'Its so easy to generate an apparently large epidemic this way. Just ignore the problem of false positives. Pretend its zero. But it is never zero."
"This test is fatally flawed and MUST immediately be withdrawn and never used again in this setting unless shown to be fixed. The likelihood of an apparently positive case being a false positive is between 89-94%, or near-certainty."
"In the absence of vastly inflated case numbers arising from this test, the pandemic would be seen and felt to be almost over."
Research/Articles: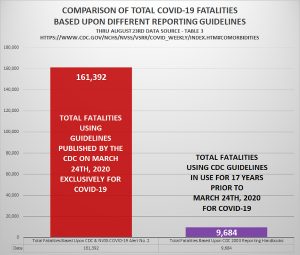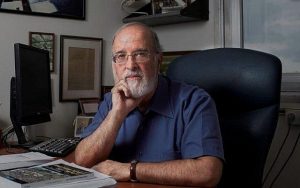 Overall conclusions: Overall mortality in Sweden is better than that of Finland and Scotland, and very close to that of Denmark.
Comparisons of Covid deaths per million in the Nordic countries made in the media are unreliable.
The hostility and negativity of the media towards Sweden's approach to Covid is unjustified, harmful and deeply irresponsible.
Drs Wodarg, Yeadon and European Medical Agency Petition- Pfizer Trial- FINAL 01DEC2020.pdf
A fiasco in the making? As the coronavirus pandemic takes hold, we are making decisions without reliable data
COVID-19 Antibody Seroprevalence in Santa Clara County, California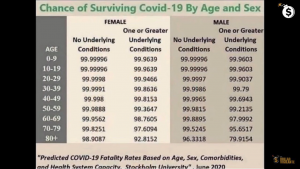 Population-level COVID-19 mortality risk for non-elderly individuals overall and for non-elderly individuals without underlying diseases in pandemic epicenters
What Other Countries Can Learn From Italy During the COVID-19 Pandemic.
If COVID Fatalities Were 90.2% Lower, How Would You Feel About Schools Reopening • Children's Health Defense
Flu is killing more people than Covid19, and has been for months.pdf