Have you or a loved one had an Adverse Reaction to Coronavirus vaccine? 
We are a large and ever growing group of Americans who were previously healthy and have been seriously injured by the COVID vaccines (Pfizer, Moderna, J&J as well as Astra Zeneca in the clinical trial stage in the United States).
Videos:
FDA Approval Does not Equal Safe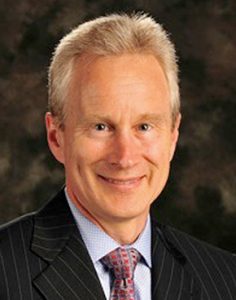 Dr. Peter McCullough, in a 32-minute interview with journalist Alex Newman, said if this were any other vaccine it would have been pulled from the market by now for safety reasons.
Highly cited COVID doctor comes to stunning conclusion: Gov't 'scrubbing unprecedented numbers' of injection-related deaths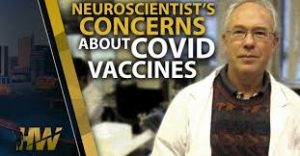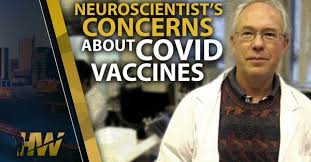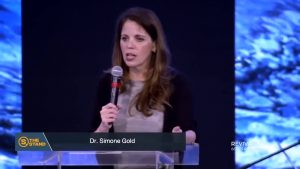 searchquarry.com. death records found Tiffany Dover age 30 from Higdon, AL listed as dead.
Trials:
Operation Warp Speed:
1. The vaccine is not safe for pregnant women.
2. The vaccine is not safe for women planning on becoming pregnant within a few months of taking the vaccine.
3. The vaccine is not safe for those who are immuno suppressed (experience allergic reactions).
4. No testing or trials have been performed to determine long-term side effects.
5. No testing or trials have been performed to determine the side effects if taken with other prescribed medications.
6. It is unknown if the vaccine will cause infertility.
7. Taking the vaccine will not stop you from getting COVID-19.
8. Taking the vaccine will not prevent you from spreading the virus.
9. You cannot breastfeed if you have had the vaccine.
10. The vaccine has not been tested or trialled on children and is not suitable for persons under the age of 16.
11. Neither the UK government nor the vaccine manufacturers accept responsibility for death or personal injury resulting from taking the vaccine.
In fact both Pfizer & Biontech sought explicit immunity from prosecution in the case of deaths or personal harm from taking the vaccine.
Vaccine Resistance:
Vaccine Failure: 
Adverse Reactions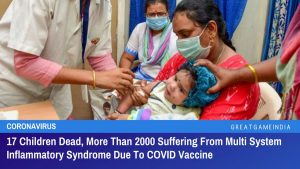 In a study published June 29 in JAMA Cardiology, researchers described 23 cases of myocarditis in healthy military members who developed the condition within four days of receiving the Pfizer or Moderna COVID vaccines.
Exclusive: Teen Who Had Heart Attack After Pfizer Vaccine: 'I'd Rather Have COVID'
© 22 June, 2021,  Children's Health Defense, Inc. This work is reproduced and distributed with the permission of Children's Health Defense, Inc. Want to learn more from Children's Health Defense? Sign up for free news and updates from Robert F. Kennedy, Jr. and the Children's Health Defense. Your donation will help to support us in our efforts.
It comes from the AGAPLESION Bethanien Havelgarten retirement home in Berlin-Spandau. There, within four weeks after the first vaccination with the BioNTech/Pfizer vaccine Comirnaty, eight of 31 seniors, who suffered from dementia but were in good physical condition according to their age before the vaccination, died.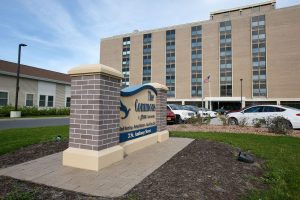 One of THE most brilliant voices in our movement, Dr. David Martin, drops truth bombs about the Covid "vaccine":
David Martin:
"Let's make sure we are clear… This is not a vaccine. They are using the term "vaccine" to sneak this thing under public health exemptions. This is not a vaccine. This is mRNA packaged in a fat envelope that is delivered to a cell. It is a medical device designed to stimulate the human cell into becoming a pathogen creator. It is not a vaccine. Vaccines actually are a legally defined term under public health law; they are a legally defined term under CDC and FDA standards. And the vaccine specifically has to stimulate both the immunity within the person receiving it and it also has to disrupt transmission. And that is not what this is.
They have been abundantly clear in saying that the mRNA strand that is going into the cell is not to stop the transmission, it is a treatment. But if it was discussed as a treatment, it would not get the sympathetic ear of public health authorities because then people would say "what other treatments are there?" The use of the term vaccine is unconscionable for both the legal definition and also it is actually the sucker punch to open and free discourse…
Moderna was started as a chemotherapy company for cancer, not a vaccine manufacturer for SARSCOV2. If we said we are going to give people prophylactic chemotherapy for the cancer they don't yet have, we'd be laughed out of the room because it's a stupid idea. That's exactly what this is. This is a mechanical device in the form of a very small package of technology that is being inserted into the human system to activate the cell to become a pathogen manufacturing site. And I refuse to stipulate in any conversations that this is in fact a vaccine issue."
Brazil Halts and Re-Starts Phase 3 Clinical Trials of Chinese COVID-19 Vaccine
Opinion: